German racer Fabian Kalsow, who entered his first UIM F1 H2O event back in 2005 and raced for several teams became one of the most creative drivers on the UIM F1 H2O tour. When he decided to stop racing, he made a living out of powerboat events. After years of 2-seater events, he has now decided to sell his Møllgaard F1 Taxi.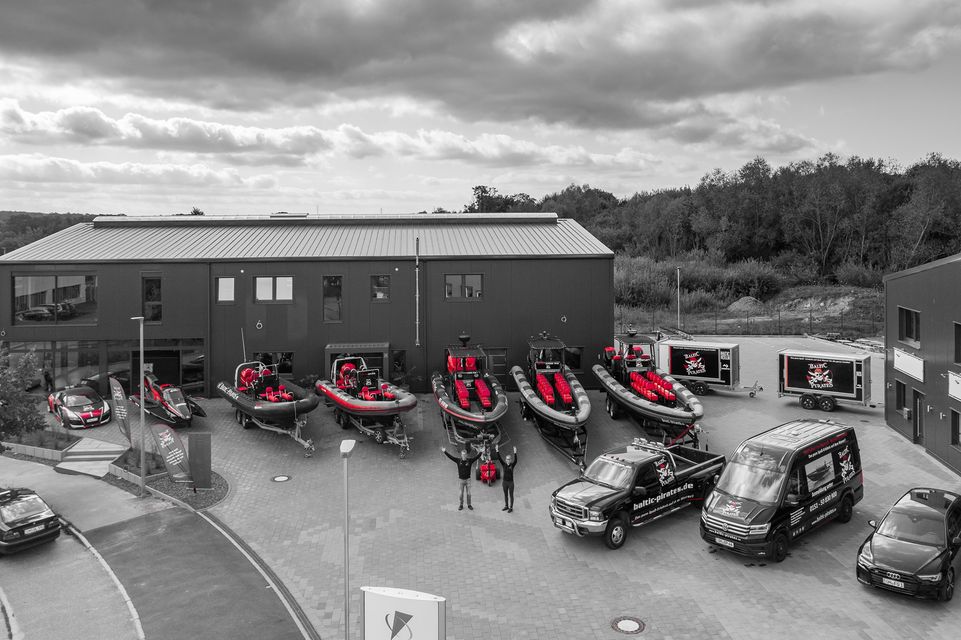 Molgaard Formula 1 two seater ready to race, with following equipment:
Trailer
Two engines 2,5 F1 (one new rebuild)
Two gearboxes (one new rebuild)
A second big cowling
5-6 propellers
EFI Tester
Carbon silencer (for running in the engines)
Radio system by Mauro D'Alessio
Second steering wheel for the Co Pilot
Three new style Helmets for the guests
Life jackets – cover for the boat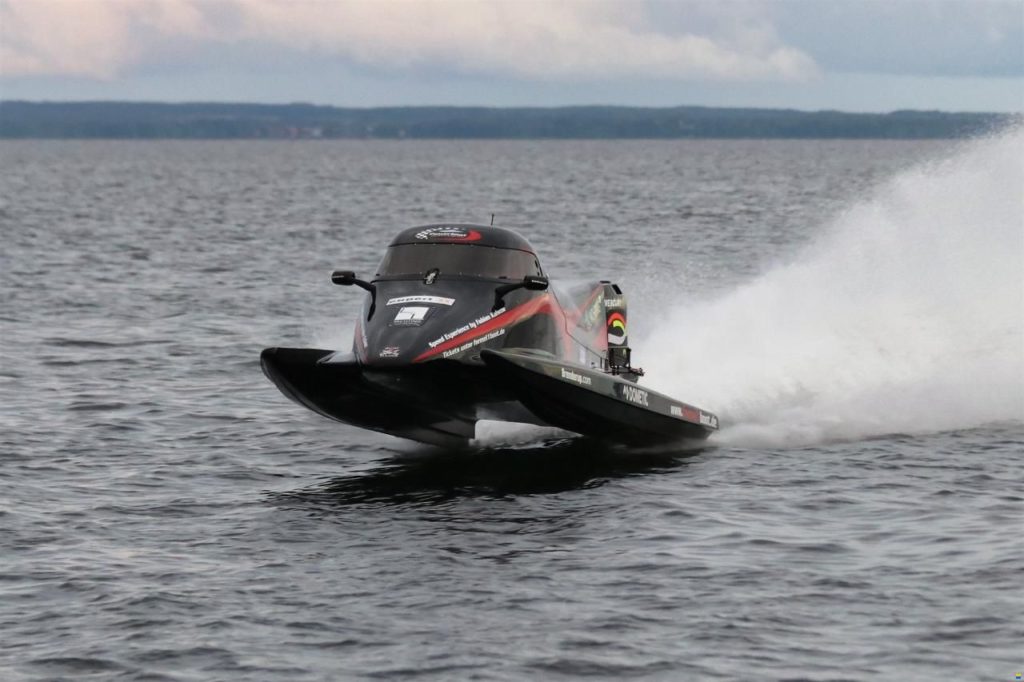 A large amount of Castrol A747 oil
The boat has leather seats inside, red safety belts, trim sign, rpm, AIM readout in the BaBa steering wheel, carbon dashboard, and two new trim pumps (up and down and lift).
The boat is painted black with red and grey stickers. Best price offer… Contact Fabian HERE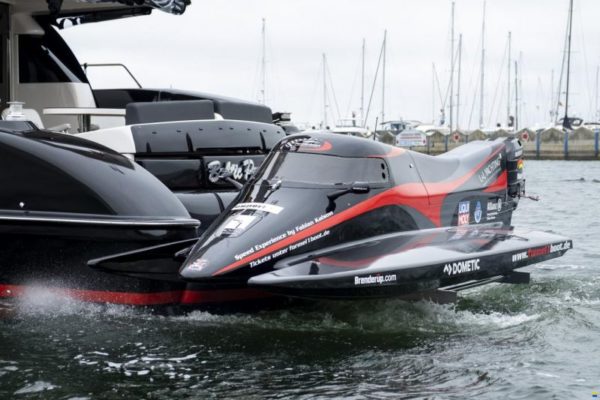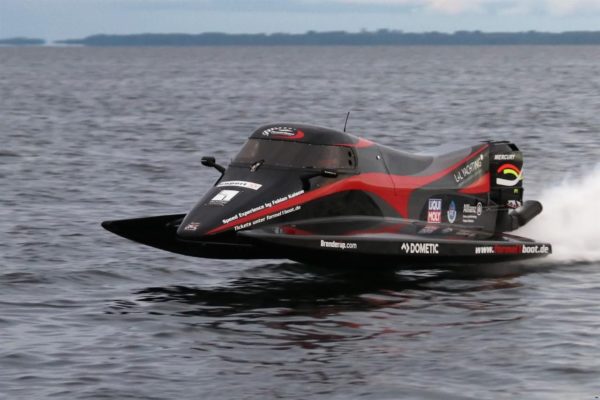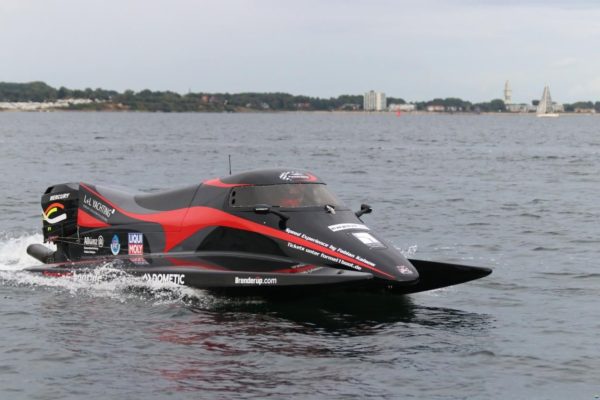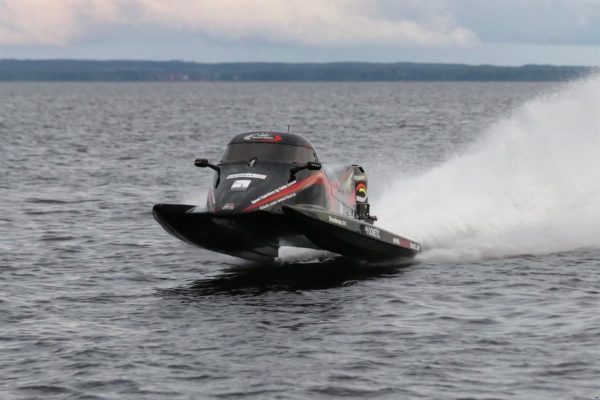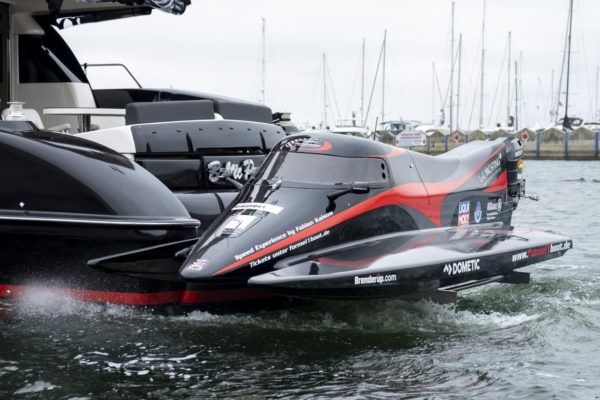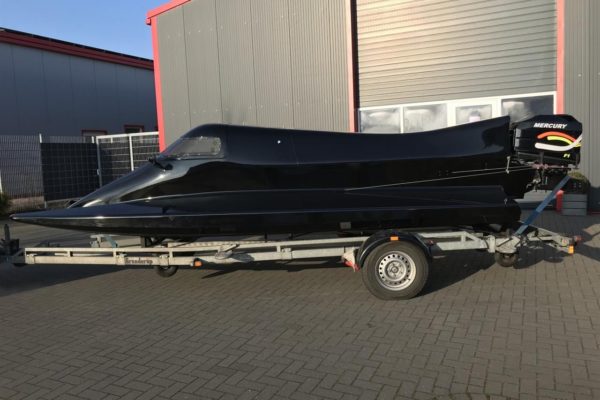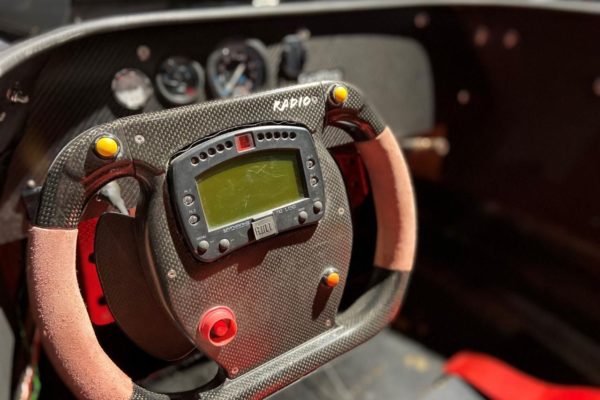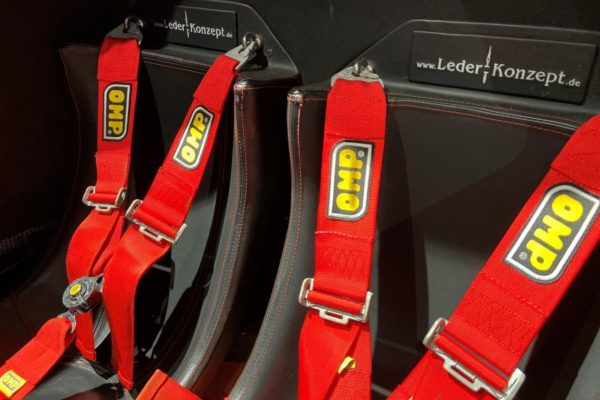 Powerboatracingworld.com will post a story on Fabian Kalsow to show racers how to turn their powerboat racing expertise into a profitable business.